Nothing says Fall like delicious pumpkin and apple fall desserts. These easy Fall Dessert recipes are the perfect way to get in the Fall spirit by munching on these favorite Fall desserts.
Fall is right around the corner which means chilly nights, cozy fires, football, pumpkin everything! It's really hard not to love the Fall Season.
All I want to do is bake (and eat) the best fall treats.
These Delicious Fall Recipes will be enjoyed by everyone in your family.
Want more Fall inspiration? Check out these Fall Favorite Dinner recipes.
THE BEST FALL DESSERT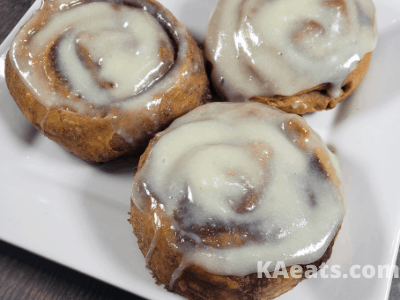 Homemade Pumpkin Cinnamon rolls with cream cheese frosting are soft, gooey, and packed with fall flavors and the perfect Fall dessert.
This pumpkin chocolate chip bread is a tender loaf of fall flavors made with pumpkin puree and lots of chocolate chips.
Homemade Chocolate Chip Banana Bread is an easy fall bread recipe. The bread is moist and loaded with banana flavor and chocolate chips.
PUMPKIN CHOCOLATE CHIP WAFFLES
Pumpkin Chocolate chip waffles are the perfect fall treat! Eat them for breakfast, as a snack, dinner, or even dessert! Full pumpkin flavor and topped with gooey chocolate chips.
Pumpkin Chocolate Chip Cookies – Home Cooked Harvest
These Pumpkin Chocolate Chip cookies are soft and chewy cookies with cinnamon, melty chocolate chips, and a ton of pumpkin flavor. The perfect Fall dessert to snack on.
Pumpkin Bundt Cake – Little Sunny Kitchen
Pumpkin Bundt Cake with cream cheese frosting drizzle is a simple cake and a perfect fall dessert.
Plum Shortbread Crumble Bars – Cambrea Bakes
Plum Shortbread Crumble Bars are soft and chewy layered with plum jam and shortbread crust makes for the tasty Fall Dessert.
Pumpkin Whoopie Pies– The Darling Kitchen
Pumpkin Whoopies Pies are a classic American treat with a fall twist making them the one of the best fall dessert treats.
APPLE PIE BARS WITH SALTED CARAMEL SAUCE – Always Eat Desserts
A quick and easy dessert that is an alternative to Classic Apple Pie and topped with a caramel sauce to make the perfect Thanksgiving dessert.
PUMPKIN CAKE – Joyfood Sunshine
This Pumpkin Cake with cream cheese frosting is a moist pumpkin cake made with simple ingredients. It will become your favorite fall dessert! 
Caramel Apple Mug Cake – Foxes Love Lemons
If you are looking for a quick Fall dessert, you need to try Caramel Apple Mug Cake. You can make this fall dessert with just a few pantry items and have it ready in minutes.
Apple Pie Cookies – Live Love Liz
If you love apple pie and cookies, you need to try these Apple Pie Cookies! They are a bite size dessert and perfect fall dessert if you love apple pie!
Old-Fashioned Apple Cider Donuts – State of Dinner
If you want a fall breakfast treat, you need to try Old Fashioned Apple Cider Donuts. They are soft on the inside and coated with cinnamon sugar.
IRISH APPLE CRUMBLE WITH WHISKEY CREAM – Jam Jar Kitchen
Irish Apple Crumble topped with whiskey cream is a delicious Fall dessert to serve this Thanksgiving.
PUMPKIN SPICE ICE CREAM – Keep Calm and Eat Ice Cream
If you love Fall desserts and love ice cream, you need to check out this homemade pumpkin spice ice cream recipe.
Pumpkin Donut Holes – Strength and Sunshine
Pumpkin Donut holes are the perfect Fall breakfast snack to munch on. They are bite size light and fluffy donut holes.
Mini Pumpkin Cheesecakes – Chocolate Moosey
Small Batch Mini Pumpkin Cheesecakes are perfect when you want a Fall dessert for just the two of you.
BEST FALL DESSERTS